Do you ever wish you had taken a picture of someone or some thing and didn't?
That's the way I feel about Willie Yazzie. He was a wonderful Navajo silversmith who worked for years demonstrating his art at Mesa Verde National Park.
I met him in the early 1980's when he was in his 70's and we did business together for at least 10 years. He never changed, always came in the gallery with a small paper sack filled with bracelets, belt buckles, earrings or some other treasure he had made.
Willie usually wore a cowboy hat, but sometimes it was a ball cap. His western shirt and jeans were always sharply ironed. His boots were always polished and he wore an old rodeo buckle.
Hopi jewelry, where one piece of silver has a pattern cut out of it and is then inlaid on top of a second piece, was really popular. This overlay style was picked up by some Navajo artists, like Yazzie, but he was the best at it.
Unlike the Hopi overlay artists, he did not stamp or engrave the bottom sheet of silver, but rather just oxidized it to create the contrast between the top and bottom sheets.
He put Navajo designs and pictures on his jewelry instead of the traditional geometric patterns of the Hopi.
And he was really good. I kept thinking that I should take a photo of him, but I never did and one day, he quit coming in. I heard from another silversmith some years later that he had passed, but I don't know when or where.
He was always so much fun to talk to and his jewelry always sold quickly. Back in those days I was traveling and selling to a lot of museum shops and galleries around the country and his work was among the most popular we carried. I still wear one of his buckles on occasion. 
Willie Yazzie work available now on our site.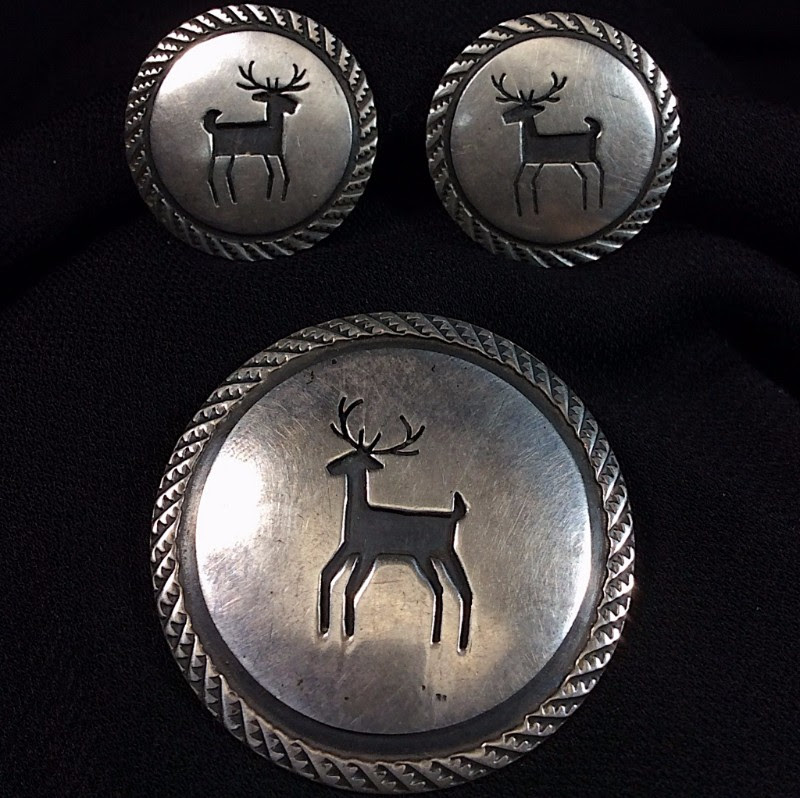 I miss those days when this real gentleman would walk in with his small paper sack and everyone was excited to see what it was filled with.
The other day I was thinking about how many wonderful people we have had the opportunity to work with that are not with us anymore. Life is changing, people do business much differently and there are certainly wonderful artists doing great work,  but  it's people like Willie Yazzie that have made this journey so rewarding.
Thank you for following our blog!